24 Peaks In 24 Hours – The Recap
After nine months of planning, our 24 peaks in 24 hours hiking challenge finally arrived on the 13th June. It was an incredible build up, a tough challenge, and one I'm pleased to say we smashed, finishing the challenge in 20.5 hours. Not bad for a distance of 34 miles and the height gain of half of Mount Everest (4,000m / 13,000ft)…
HOW IT ALL BEGAN
For those of you unaware of our challenge, this ultimate Lake District hike was in memory of my sister, who my family tragically lost in April 2013. She was a huge fan of the Lake District, so it seemed fitting that we undertook this challenge, to raise money for Meningitis Now.
The 24 peaks challenge is one of the most demanding hiking challenges in the UK. There are two sets of peaks to scale during the challenge. 14 peaks on the Helvellyn range towards the East, and another 10 peaks starting with Bowfell in the West. Each peak is over 2400ft. Whilst most challengers have a break between the two sets of peaks, we wanted to do the entire challenge in 24 hours. No mean feat.
HOW WE TRAINED FOR THE HIKE
Much like any sport or physical challenge, you need to train in a manner that will allow you to perform to the best of your ability on the day. We started with a 16-mile training walk to give us an idea of speed and distance. We hiked the whole route over 4 days over the Easter weekend to get used to the terrain, learn the navigation, and give us a good idea of the distance, the height gains and the potential stopping points.
With much heavier packs, it also allowed us to get an idea of the time between each peak, and set of peaks, so we would roughly know how long each section would take us.
Even when we weren't on an official training hike, it was useful to train day-to-day by doing things we wouldn't normally do. For instance walk somewhere instead of cycling or driving. Deliberately aim uphill when going for a run. I even walk on the knobbly parts of the London underground platforms in normal shoes, to allow my feet to get used to uneven ground!
Speaking of feet…I am prone to blisters when I cover any distance over 20 miles, so we used surgical spirit to harden the feet two-weeks before the event.
SET OF PEAKS NUMBER ONE – HELVELLYN RANGE
We arrived at our starting point near Dockray at around 7:30pm, giving us plenty of time to relax, stretch, sort out of final bits of kit and mentally prepare for the challenge ahead.
Shortly after 9pm, we were waved off by family and FAGs (fiancees and girlfriends), and we started the 3km hike to the first peak – Great Dodd.
As we strode up the side of the peak, the sun began to set, creating an amazing red sky above.
Historically, I've got form for finding soft ground and stepping into bogs. This hike was no different. With our eyes still adjusting to the lack of light, we were approaching Sticks Pass on the way up to Raise, when I planted my right foot on what I thought was solid ground. It was anything but. My leg went into the ground, and peat and water went up to my knee. Soaked after three peaks! This was met with hearty laughter from my hiking partner.
We hiked on. My right foot squelching in my boot for the next three peaks. After 3 hours, we made it to our first main stop – the summit of Helvellyn. The cloud was down, which meant no moonlight. With a chill in the air, it was far from a romantic dinner.
After a 30 minute sit down, we were on our way again, striding purposefully across the rocky terrain towards Nethermost Pike, with our head torches on full beam.
We hit Dollywagon Pike, and began the stairway-like descent down to Grisedale Tarn, the scene of our wild camp during the Easter training hike. With another hour gone, we eventually made it to the top of Fairfield. We were getting close to 2:30am, and the full moon was beginning to give way to the sunrise on the horizon.
As we were well ahead of time, this made for some fun photo opportunities further along the peak!
We ploughed on, reaching Hart Crag, and then Dove Crag an hour later. With 9 peaks down, we only had the climb up Red Screes to reach the top of the first set of peaks. With the sun beginning to rise in the East, we marched up the tough, long ascent to Red Screes.
After reaching the summit at 5am, we began the steep, scrambling descent down to the Kirkstone Inn car park. After radio our location to the support team, we could see them heading up the pass, ready to get the stove on for a well earned cup of tea.
ENTER THE SUPPORT TEAM
As there are two different sets of peaks on the challenge, a support team was needed to transport us from the end of the first set of peaks, to the start of the second set of peaks. Our FAGs kindly agreed to help out.
We gave them a set of long wave radios, and agreed to meet them at the end of the first set of peaks at 5:30am. Perfect timing, as it worked out. They heated water over a stove, and made us a delicious bacon sandwich – the perfect tonic to the lack of energy in the body.
Resting after the first set of peaks!
After a short rest, our fabulous support team drove us through Ambleside, along the Langdale Valley, to our next starting point – the road closest to Bowfell.
SET OF PEAKS NUMBER TWO – BOWFELL AND THE GABLES
We had a short nap, changed socks, tops and underwear, took time for a quick photo shoot in the warm early morning sunshine before heading along the farm track to the foot of Bowfell.
Bowfell is a beast of a mountain. Starting at Stool End Farm at around 50m, Bowfell usually kisses the clouds at 902m. As such, it took us around 1 hour 45 minutes to summit, only leaving time for a couple of short rest stops and a quick peek back along the sun-kissed Langdale Valley.
The view of Great Langdale valley from Bowfell
Once we hit (I literally slapped) the summit, the biggest height gain was out of the way and we had altitude on our side. We hit Esk Pike and Great End in relatively quick succession, before heading over the boulder-filled terrain to Broad Crag and eventually England's highest peak – Scafell Pike, standing at 978m high.
Scafell Pike – 18 peaks down, 6 to go!
It was now around lunchtime, so the main path coming up Scafell Pike was getting busy with other hikers and tourists. The odd conversation with other hikers about our challenge spurred us on, and after passing along the fun corridor route, we stopped for lunch at the foot of Great Gable.
This was our next big, steep ascent. A 400m climb to the summit. With a niggle in my left hip, a growing blister on my left little toe, and Marks right knee spasming, we were beginning to feel the effects of the hike.
Undeterred, we put our best foot forward (my right one in this case) and climbed to the summit. We knew from this point there was only one big ascent remaining, but it was 4km away. We summited Green Gable, skirted Brandreth and Haystacks (a lovely mountain but very much in the way on the 24 peaks challenge!) and eventually reached the bottom of High Crag.
Three peaks remaining.
After a quick water and snack stop to take the weight off the feet, we began the steep ascent. By this point our legs and feet were on auto-pilot, plonking one down in front of the other without thinking.
We hit the summit, and then saw the last big ascent to High Stile – a steep, windy, grey shingle path leading into the cloud.
At this point, my Uncle reached us on the long-wave radio (the FAGs had made it back around to our finish point). He informed us that he and my brother were heading towards the summit of High Stile from the other direction. The timing was perfect. The motivation was indescribable.
Thirty minutes later we made it to the top, and made our way along the ridge. My brother, my uncle and our little black Labrador welcomed us to the top, and acted as our tugboat, pulling us over the last kilometre.
Being flanked to the finish by my Uncle and brother
The radio buzzed again. We were told the FAGs, my dad and my sisters partner were waiting at the final peak. Our walking poles were now taking the strain as we reached the final peak and headed for the summit.
Waiting patiently for our arrival at the top of Red Pike
We made it!
There were hugs, high fives and a huge sense of achievement. To finish the whole challenge is 20.5 hours was incredibly satisfying….and it also meant we had another 3.5 hours of drinking time. My sister would have been proud of both timings 🙂
We made it! Standing on top of Red Pike at the finish
We made it back down to Ennerdale in one piece, and after a shower and several pints of real-ale, they eyes began to get heavy. We'd been awake for 36 hours, and our bodies were finally shutting down. I cannot describe how climbing into a comfy bed that night felt…
Thanks again to everyone who supported us, everyone who donated and all those who have helped promote awareness of our challenge. We set a big target of £2,000, and I'm pleased to say we have raised over £2,300 – a great achievement to a very worth and important cause.
Every step was for Donna – and I'm sure she would have laughed her head off about that one in the bog 🙂
A BIG THANK YOU!
All that remains is to say thank you for visiting this page, thank you to all those that donated, and good luck to those doing to challenge!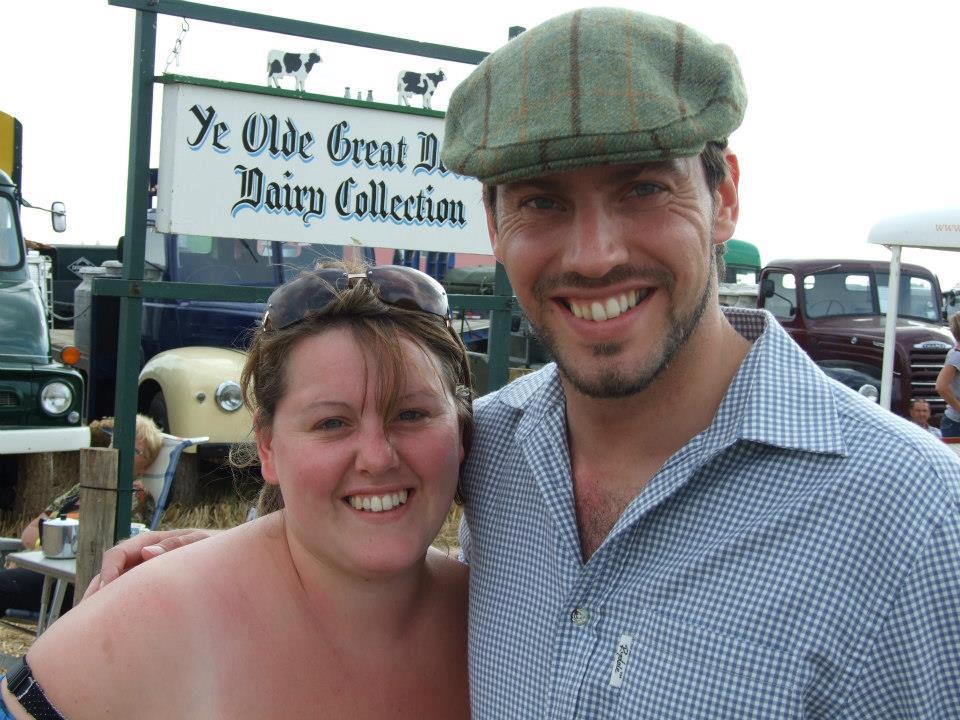 https://adventurebagging.co.uk/wp-content/uploads/2014/07/langdale-valley-meningitis-24-peaks.jpg
1200
1600
Simon Heyes
https://adventurebagging.co.uk/wp-content/uploads/2023/07/ad-bagging-logo-23.png
Simon Heyes
2014-07-10 09:15:00
2021-03-29 11:03:51
24 Peaks In 24 Hours – The Recap