Some Of The Best Hiking Brands To Look Out For
This is a sponsored post, created in collaboration with Heinnie Haynes.
Now more than ever, the surge in hiking & walking around the UK is phenomenal and it's set to continue. As a result of the COVID-19 pandemic, more people have found the time to explore their local walking/hiking destinations, but as we move further along the roadmap to freedom, this will allow us to explore even more wonderful spots around the UK.
However, if you are looking to dive into the world of outdoor expeditions, you need to make sure you have the right gear to suit your needs.
In this article, Heinnie Haynes is here to provide you with just a few of the items you need to have on your checklist, from well known brands across the globe.
Clothing & Apparel
5.11
Without a doubt, one of the most important sections of your checklist is your choice of clothing and apparel.
From jackets and outerwear, to tactical trousers and shorts, 5.11 specialise in everything you need to find the perfect outdoor gear that will cater to your every need. Also (thankfully) they focus on providing different styles to suit the ever changing climates we face here in the UK.
It is incredibly important to maintain your body temperature no matter the weather, so ensuring you have the right layering is vital. If you are looking to become a budding outdoor enthusiast, then you need to dedicate the time to finding the clothing that will help you strive, instead of lagging behind.
Walking Footwear & Boots
Pentagon
Alongside your apparel, having the correct footwear to keep your feet protected during the change in terrain and conditions is a must for any explorer.
Standard shoes or trainers do not provide the support you need and can cause problems in the future if you do not support them with the correct footwear. But luckily, Pentagon has your back. Pentagon specialise in a range of outdoor gear, with their range of tactical footwear and boots being a part of that.
Having the right footwear will mean you can combat the complicated weather and uneven grounds you may face as you come across more complex walking/hiking destinations across the UK and beyond.
Hiking Gaiters
Outdoor Research
If you are looking more into hiking specifically, then choosing a pair of gaiters is a fantastic choice.
If you are unsure of what they might be, hiking gaiters help to further protect your feet from unwanted moisture and debris whilst you are on your hikes. The difference they have between walking footwear is that they cover your lower leg, feet, ankle and feet too, so you are less vulnerable to pesky insects and you have the durability to walk through more challenging terrains, such as water logged or snowy areas.
Outdoor Research is a brand to look into if you want a pair of reliable hiking gaiters that will last you for years to come. They especially focus on the fabrics, performance and functionality of each pair, which is something you require when finding the right products for your adventures.
EDC
Spyderco
If you are looking to explore more wilderness type terrains, or want to take it a step further and camp out within the peaks of the UK, then you may be considering a handy EDC compliant knife.
With the UK knife laws, you need to take the time to ensure you purchase a piece that is fully compliant within the regulations. Luckily, by purchasing from certified UK suppliers such as ourselves, you can find Heinnie Haynes>UK friendly EDC choices for your expeditions, which includes the superior Spyderco brand.
Here are just a couple of reasons why you should consider an EDC knife (especially if you are wild camping during your travels):
Food preparation
Fire preparation
Working with paracord
A useful tool to cut through reeds & overgrown wilderness
The list goes on
Spyderco are a fantastic brand to consider, as they also provide a range of different blade types and accessories to choose from, including folding knives, fixed knives and tactical pens.
Backpack/Bag
Maxpedition
Whilst choosing all the essentials you need for your expedition, you need to choose the right backpack/carry bag for your journey.
Having a trusted backpack is important, as you need to ensure it provides the reliability and durability you need. Maxpedition are a fantastic brand that focus on the material strength and quality, whilst also maintaining a lightweight feel.
Whilst choosing your essentials and hiking bag, you need to be realistic on what you can carry and what adjustments you need to make to ensure you are able to carry everything you need without the bain the weight brings onto you.
Plus, if you are looking to keep everything organised and contained, Maxpedition also supplies a range of organisers and add ons for your backpack, so you can find everything you need, when you need it.
If you are also looking to camp whilst on your adventures, check out Simon's top 9 wild camp destinations, here.
We are closer than ever to reaching the pinnacle of freedom, where we can visit all the UK destinations we have been longing to explore.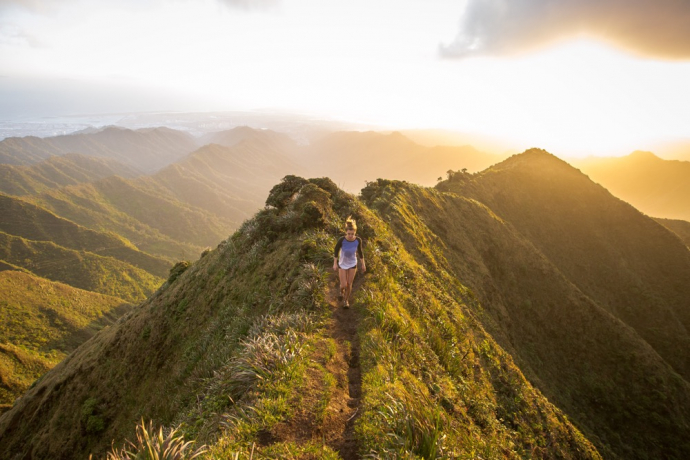 Disclosure – this is a Sponsored Post in collaboration with Heinnie Haynes. This blog post may contain links to the sponsor.
https://adventurebagging.co.uk/wp-content/uploads/2021/04/kalen-emsley-hiking-backdrop.jpg
667
1000
Simon Heyes
https://adventurebagging.co.uk/wp-content/uploads/2023/07/ad-bagging-logo-23.png
Simon Heyes
2021-04-15 13:02:47
2021-04-15 13:02:47
Some Of The Best Hiking Brands To Look Out For