London has it's fair share of sordid stories from times gone by.
Jack The Ripper, the Great Plague, the Great Fire Of London to name but a few. There were also hidden bars, gangs and brothels.
My latest escape room adventure played on the latter of these genres, through the tales of the fictitious Lady Chastity.
WHAT IS AN ESCAPE ROOM?
I mentioned Handmade Mysteries got in touch with me to see if I wanted to try one of their London escape rooms to a few friends, and I was surprised that some of them had never heard of an escape room, let alone taken part in one.
If like them you're new to the whole 'escape room' experience, it is essentially a themed game where a group of people enter a themed room or rooms in an attempt to solve a mystery or puzzle by solving a range of quizzes, unlocking new clues, all in a set time limit. Do it within the time, you win. Don't do it within the time and bad luck, you lose.
This escape room in Farringdon was my fourth escape room. Would that experience count towards a win this time around? Read on to find out!
LADY CHASTITY'S RESERVE
The escape room in Farringdon is set above the Hope pub, a gin-themed establishment that serves yummy Pieminster pies and mash, located around the corner from Smithfields market.
Lady Chastity ran a vineyard, and hosted lavishly swanky banquets and parties. Infamous among the raunchiest of Barons, Lords, Counts, she was quite the floozy! But then the sudden disappearance of her lover (Plumbottom), saw her turn a bit mad, and shortly after the vineyard was mysteriously set ablaze, leaving one last remaining rare bottle of wine: Lady Chastity's reserve.
The aim is to solve a series of conundrums, done by combining clues, comedy and immersive theatre (from your host, Gabriel). Rummage through her mysterious belongings and strange contraptions in an attempt to unlock the past bottle of wine. You have one hour to complete the game.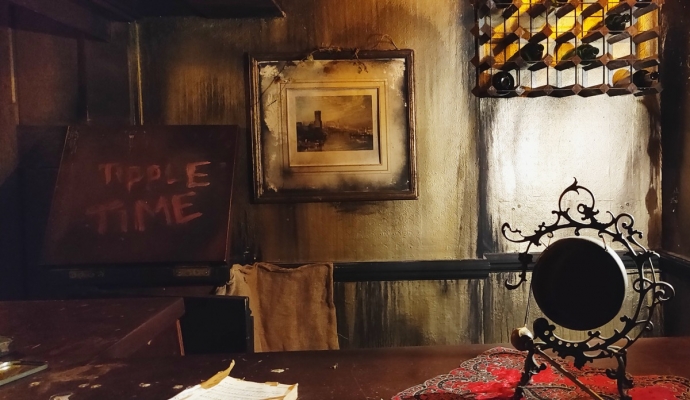 HOW DID WE GET ON?
It is recommended this team game has 4 or more players, but alas, we only had three people on the team, so were a little short. Did that count against us?
Maybe. You need as many eyes, ears and communicative mouths as possible to solve the series of clues, and the more memories in the room, the better. Unfortunately we ran out of time, and probably needed another 10 minutes at the end, which was frustrating, but it was very enjoyable and a lot of fun.
Without ruining the escape room for those who want to play, I can tell you it was very well planned, with lots of effort put into dressing the room, making the story immersive and the (mostly) chronological order of the clues. The puzzles themselves are quite challenging at times, but certainly not impossible.
There are plenty of brilliant twists and a few surprises in store too!
The only negatives were that the cramped initial briefing room, which also holds everyones coats, could be briefed a little better, and one of the props wasn't reset properly. This didn't affect the outcome of the game as we only had 5-minutes left, but it was frustrating that the clue wasn't in chronological order.
Overall, it is a brilliant experience and a lot of fun, with a spooky, dark-themed room and a host that stayed in character throughout.
Plus, once you've finished, you can head downstairs for a beer or gin, and a £9.50 plate of pie, mash and gravy – winning!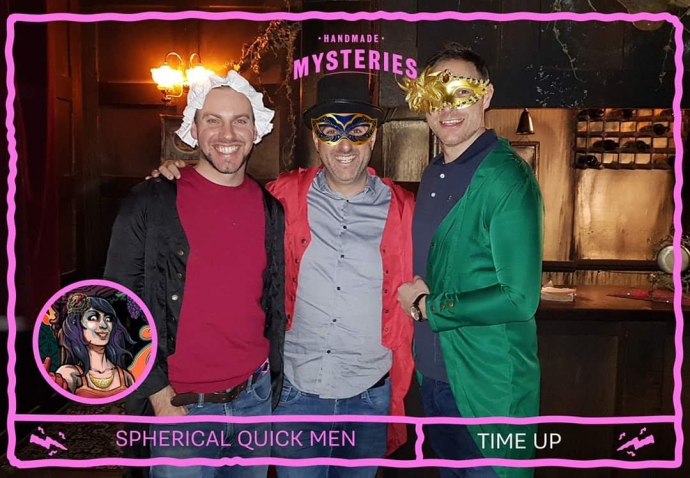 ————————-
Disclaimer – The escape room above was gifted to me by the Handmade Mysteries team. Whilst I didn't pay for the experience, the views and opinions I present here are explicitly my own. 
Summary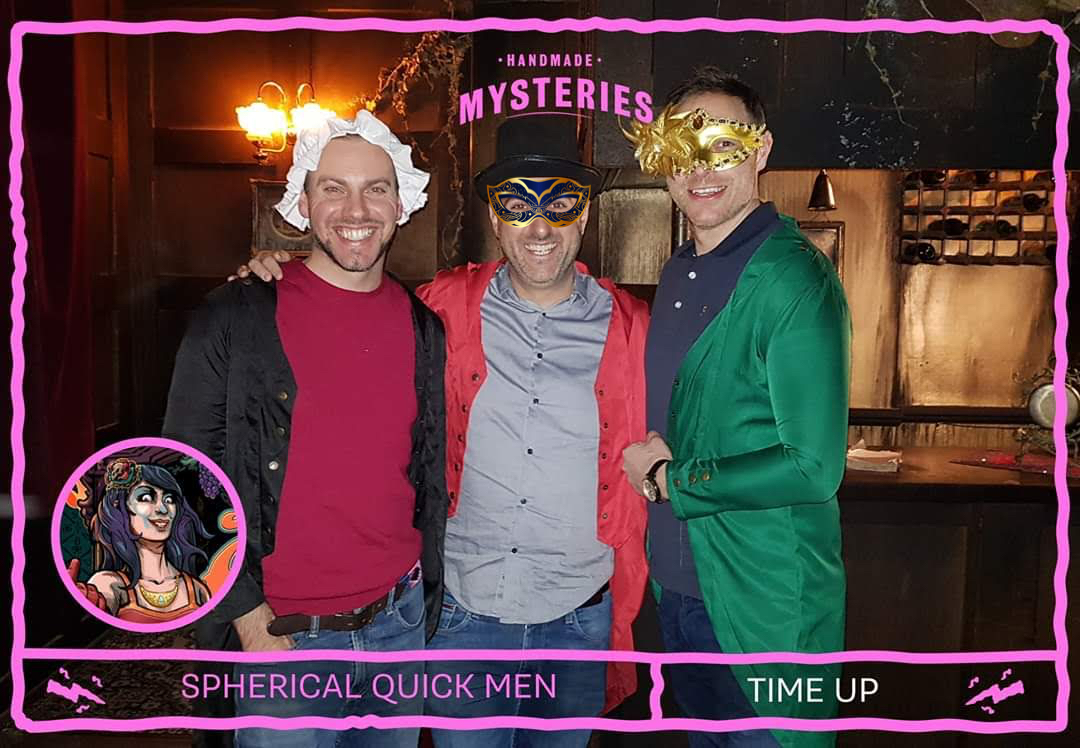 Author Rating
Brand Name
Product Name
Price
Product Availability
https://adventurebagging.co.uk/wp-content/uploads/2019/12/lady-chastitys-reserve-escape-room-london.jpg
748
1080
Simon Heyes
https://adventurebagging.co.uk/wp-content/uploads/2018/10/Adventure-Bagging-Travel-Blog-WP.svg
Simon Heyes
2019-12-19 16:53:13
2020-01-07 15:52:34
Escape Room Review: Lady Chastity's Reserve, Farringdon