Kenya is hard to beat when it comes to a winter sun holiday. Grab a cup of tea and let me tell you all about it.
When you think about winter sun holiday destinations in Africa, you probably think about South Africa and Tanzania. Well, Cape Town and Zanzibar respectively, but Kenya shouldn't be overlooked, and here's why.
GOLDEN SANDS, PALM TREES, TURQUOISE WATER
The Kenyan coast really is a picture postcard. If you Google images or look on Instagram for pictures of Diani Beach, Malindi or the other beach resorts you will see nothing but blue sky, bright sunshine and golden sands sloping into clear turquoise ocean.
WINTER SUN TEMPERATURES
When we were searching for winter sun holiday destinations, we wanted heat and golden sands. There were a few options – Mexico, Zanzibar, Dubai….but Kenya caught our attention. We had 32 degree heat all week with a lovely breeze sweeping in off the Indian Ocean every day. We sat by the pool or on golden sands between palm trees, and couldn't have asked for any more.
GREAT HOLIDAY DEALS
We booked this trip through Voyage Prive, who have some awesome deals to Kenya. We got an all inclusive, 9-night package at Amani Tiwi Beach Resort, which included flights, transfers and a two-day safari with all meals included. A similar package would be much more expensive elsewhere.
Amani Tiwi Beach Resort
CHEAP FLIGHTS
We flew with Kenya Airways on new Dreamliner planes. Good food, great movie selection and lots of leg room (even for me!) in economy. Other airlines such as British Airways fly to Nairobi too, where you can change and fly to Mombasa on the coast. Ethiopian Airlines – once viewed as the run down carrier of the airline industry – is flourishing, and they provide flights to Mombasa via. Addis Ababa. Book early enough and you could find a return flight for less than £400.
The flight between Nairobi and Mombasa takes you past Mount Kilimanjaro
GREAT HOSPITALITY
Whereever you go, and whoever you speak to, you will always be greeted with a wide smile and a 'jambo!' (meaning hello in Swahili). Kenyans are incredibly proud of their country and will make sure you are well looked after.
YOU CAN GO ON SAFARI
The drive between Mombasa and Tsavo is quite the experience, but once you've recovered from the bumps, the overtaking and the dust you'll be in the middle of wildlife sanctuaries with animals roaming all around. Over two days we saw lions, elephants, buffalo, giraffe, zebra, warthogs (Pumba!) and a cheetah. There aren't many places where can you get winter sun on a beach AND see many of the big five.
THE BEACH BOYS KEPT AT BAY
No, I don't mean the band. If you read up on Lonely Planet or Rough Guides, you will undoubtedly come across comments about 'the beach boys of Kenya/Mombasa'. These are local villagers who try (and I mean try) to sell you their wares on the beach, often pestering you for hours on end, meaning the relaxing beach experience you crave doesn't quite match the images on the postcards.
The good news is they aren't as bad as they used to be, and most of the big hotels along the coast have deals with the beach boys which allow them to roam free, but prevent them from coming up beyond a certain point on the beach. At our resort we could lie on the sand all day long without getting pestered. Most of the other hotels in Tiwi Beach, Diani Beach, Watamu and Malindi have a similar set up.
Photo source: Holidaycheck.at
GO SNORKELLING, SCUBA DIVING AND MORE
Kenya's waters are perfect for diving and snorkelling. There are several protected reefs that attract a huge array of colourful fish, sea turtles and dolphins. You can also try windsurfing, kite surfing and deep sea fishing – plenty of activities to keep you entertained during your winter sun holiday.
Photo source: Divingthecrab.com
LEARN ABOUT THE MAASAI PEOPLE
A short flight from the coast lands you into the Maasai Mara, Kenya's most famous National Park. Home of the indigenous Maasai people, you can visit villages and learn about their history, how they live and how they hunt.
Photo source: Wikipedia
AFRICAN SUNSETS
I've now been to South Africa, Zimbabwe and Kenya and whilst New Zealand can give Africa a run for its money, there is no greater sunset than an African sunset. Powerful, blood red orange colours that shift to red and purple once it dips behind the horizon. Stunning.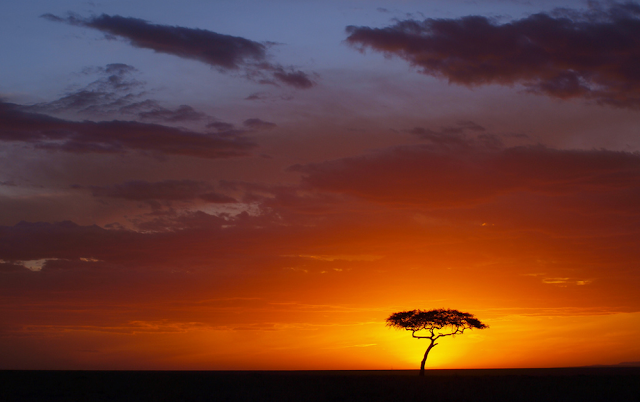 Photo source: Holidaybug.co.za
Did I miss anything? Let me know what you love about Kenya in the comments below 🙂
https://adventurebagging.co.uk/wp-content/uploads/2016/01/kenya-winter-sun-tiwi-beach.jpg
1200
1600
Simon Heyes
https://adventurebagging.co.uk/wp-content/uploads/2018/10/Adventure-Bagging-Travel-Blog-WP.svg
Simon Heyes
2016-01-16 14:13:00
2018-05-10 21:03:01
Why Kenya Is A Great Choice For A Winter Sun Holiday