I spent most of my life believing – with some certainty – that the now demolished Ponsmere Hotel in Perranporth was the closest hotel to a beach in the UK. It was called the 'hotel on the beach', after all.
A few have come close, but none could beat the cliff side views over the Atlantic.
But that all changed when I visited the Oxwich Bay hotel on the Gower Peninsula in South Wales.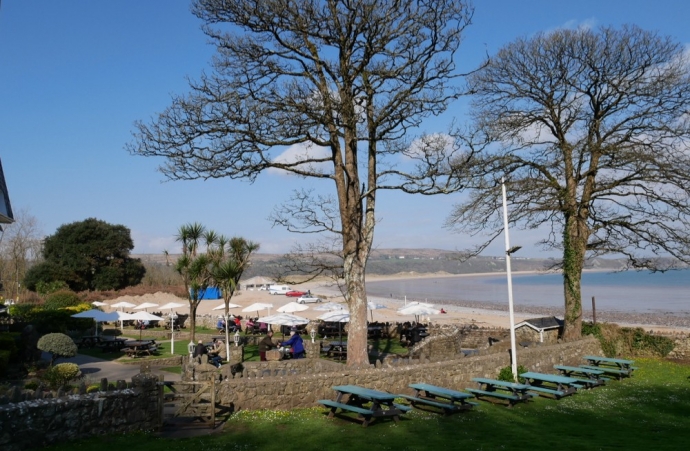 To prove it's close proximity to Oxwich Bay beach, I threw a stone from within the stone-walled beer garden, onto the beach. You know all those reviews you read about being a 'stones throw from the beach', well in this case it really is literal 🙂
Enough chat, let's get into the review.
LOCATION
Located in the small hamlet of Oxwich Bay, it is the main accommodation in the area. Oxwich Bay itself is very quiet, save for the huge car park that dominates the area. Cars and campers will arrive in their droves in late Spring and Summer, but come sundown, they disappear back to where they came, leaving the bay to the hotel tenants.
And what a beach it is by the way.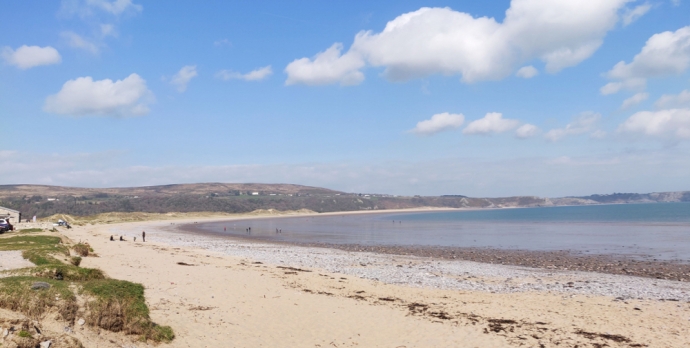 The beach is dog-friendly, and sweeps round towards Three Cliffs Bay, so there is plenty of room for everyone, and kids and dogs alike will love the beach, the sand dunes and the sea.
ACCOMMODATION
The Oxwich Bay hotel offers a few different types of accommodation, depending on what you're looking for and what suits you best.
The hotel has six different types of accommodation to choose from:
Cottage Rooms – located in three different cottages that are 200 yards from the hotel, these rooms are dog-friendly and have a rustic charm.
Hotel Rooms – located in the main hotel building, you have the option of the standard room, or a luxury sea view room, with stunning views of Oxwich Bay.
Secret Garden Rooms – these sound amazing: a little pod room with individual double rooms, each with an en-suite power shower room and all the mod cons.
Static Homes – ideal for families, these homes are dog-friendly, and located between the hotel and cottage.
As my trip was with Pip, we stayed in a dog-friendly cottage room (Ivy Cottage), which Pip enjoyed as much as me!
Dinner, bed & breakfast in a cottage room would be £179 per night, but can vary depending on the time of year.
THE FOOD
I was surprised by three things when it came to eating at the Oxwich Bay Hotel. 1) How many tables and seats there were; looking from the outside the dining areas don't look very big, but in truth there is plenty of room. Pip could even join me for dinner, and had her own little water bowl by my table as I ate…which is much more than can be said for a lot of other dog-friendly hotels. 2) The choice – given the Oxwich Bay hotel is mainly known for weddings, I had a feeling the menu might be limited. Not so. There was a wide range of choice, to suit all tastes.
Here's what I ate during my stay:
Mussels with a leek and cider sauce, with sides of bread and chips to mop up that lovely sauce….
….pan-roasted chicken supreme with pomme puree, seasonal vegetables, with a smoked bacon and leek sauce (DROOL)…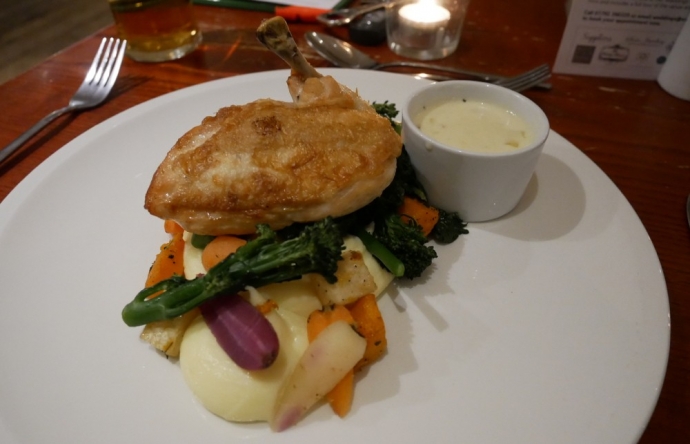 …Welsh cakes (well, when in Wales!)…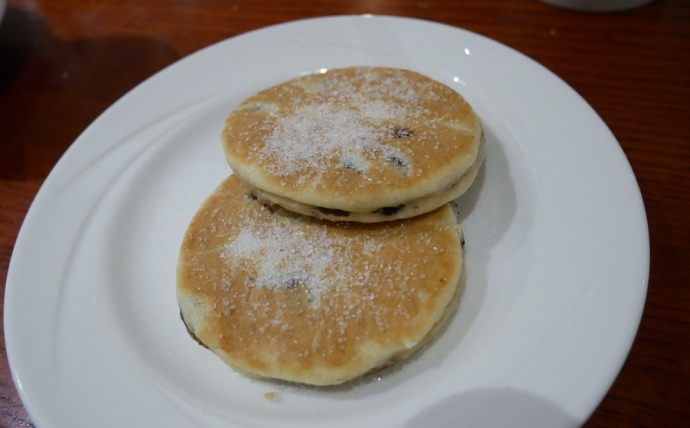 …and last but not least, a cooked breakfast (I also had eggs benedict with a welsh cheese sauce – YES – but forgot to take a photo).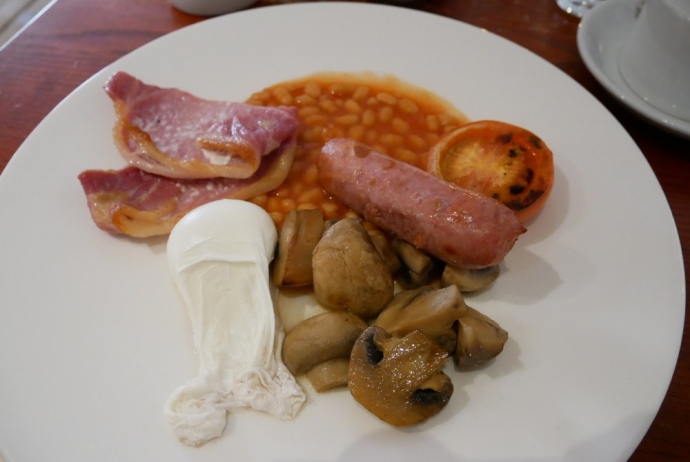 ANYTHING ELSE I SHOULD KNOW?
Yes!
There is a lovely beer garden that surrounds the hotel on the beach side – well worth a visit for a pint of Gower Gold or a cold gin and tonic in the sun. There is also a separate field type area that also overlooks the beach, which is perfect for dogs and/or kids to run around.
The Oxwich Bay hotel is perfect for weddings, and has it's own marquee set up at the end of the field beer garden. If you're looking for a wedding in a beautiful setting in Wales, they are well worth a look!
You don't have to be staying here to enjoy the food, drink and beer garden. If you're hiking the Wales Coastal Path, stop off here for a bite to eat and a drink.
Disclosure – this post was created in collaboration with Visit Swansea Bay, and the Oxwich Bay hotel. All images and views are my own, of course 🙂
https://adventurebagging.co.uk/wp-content/uploads/2019/05/oxwich-bay-hotel-review.jpg
560
1000
Simon Heyes
https://adventurebagging.co.uk/wp-content/uploads/2018/10/Adventure-Bagging-Travel-Blog-WP.svg
Simon Heyes
2019-05-02 17:18:22
2020-01-07 16:22:38
Review: The Oxwich Bay Hotel, South Wales