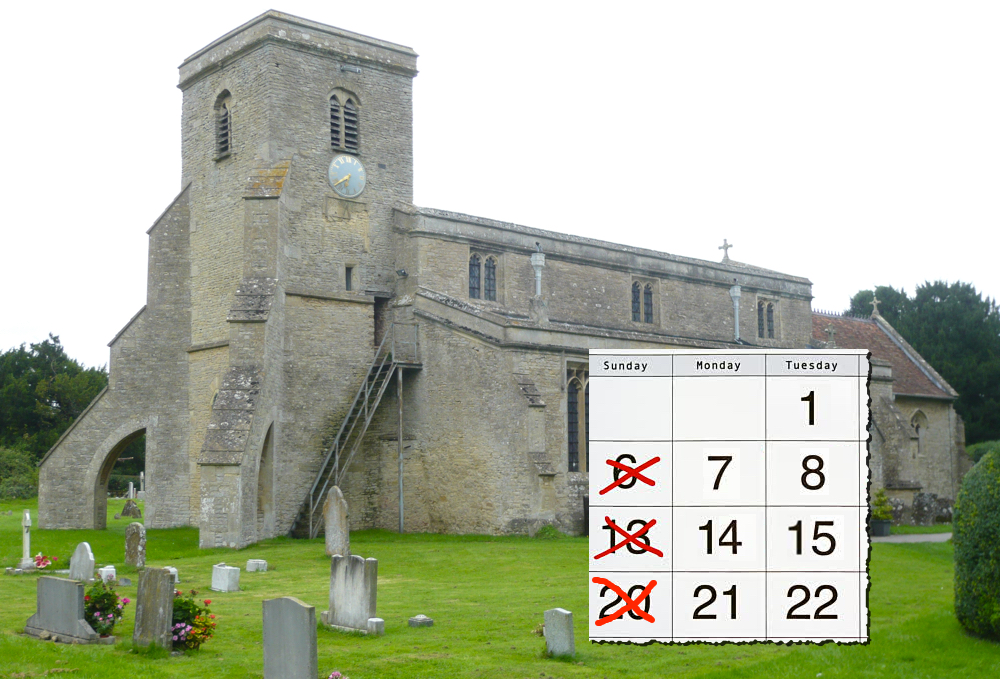 Unusually for me, 2017 has been a pretty slow start in terms of travel. I normally have some winter sun booked, a week skiing and a weekend away.
Not this year.
I skied in Meribel back at the end of February, which was awesome, but i've found myself itching to get away again. But I can't. Not for a while anyway.
Here's why.
CHURCH PREREQUISITES
As many of you know I got engaged last September, and the wedding has been set for September this year (eeek!). Since October 2016 it's been full steam ahead, planning the wedding, finding the venue and getting the bigger things sorted.
Everything is going pretty well, but as we're getting married outside of our local parish, and having the wedding ceremony at the church next to the venue, we have to visit the church a certain number of times before we get married.
If any friends or family of yours have been through, or are going through something similar, you'll probably know that they have to visit 3 or 4 times. Not us. In order for us to be married by our vicar in our chosen church, we have to go 18 times.
That has meant that any weekend away plans have been mostly put on the back burner as we fulfil our wedding prerequisites.
True, I could go away Friday evening and come back Saturday evening, but then I wouldn't really get to explore as much of a city / place as I would like, and I would be falling asleep in church, which is probably frowned upon.
STAG DOS & WEDDINGS
2017 will be a pretty big year for weddings and stag dos. As well as my own wedding and stag do, I have four others (one down already), which takes up more of those precious weekends.
ANNUAL LEAVE RESTRICTIONS
Travel blogging is only part-time for me. For my main job I work for a digital marketing agency, and as such, I'm limited to the amount of annual leave I can take in a year (28 days). So whilst I can get away during the week, I'm restricted because I need a certain amount of holiday time for the stag dos, and my own honeymoon.Which brings me nicely onto…
MY HONEYMOON
The deposit is down! VERY EXCITING!! A few days after the wedding we'll be hopping on a plane and heading to…..Sri Lanka and the Maldives!
Our honeymoon resort in the Maldives…
Sri Lanka and the Maldives are two new countries for me, and I've been wanting to explore Sri Lanka for a long time, so I cannot wait! The honeymoon will take up 13 days of annual leave, and with 9 already taken with skiing, weddings and weekend aways, there's only a few holiday days left.
ANYTHING ELSE ON THE HORIZON?
It doesn't take a genius to work out I still have 6 days of annual leave remaining. So is there any travel planned to maximise the days of annual leave? Yes there is. I'll be heading to Verbier for a long weekend in the first week of April, and I'm hoping to go to Poland for a Friday to Sunday weekend at some point in May, and then…I may have a very exciting hiking project to share with you soon that will take place in July. I can't share anything until it's all confirmed, but it's a journey I can't wait to document here on the blog, and on YouTube, Instagram and Facebook.
It's going to be a busy year with lots of celebrations, but I'm still trying to squeeze in as much travel as I can!
https://adventurebagging.co.uk/wp-content/uploads/2017/03/church-cover.jpg
679
1000
Simon Heyes
https://adventurebagging.co.uk/wp-content/uploads/2018/10/Adventure-Bagging-Travel-Blog-WP.svg
Simon Heyes
2017-03-19 17:07:00
2020-05-14 15:39:52
An Update On My Travel Plans For 2017